ACQUIRE USERS ACROSS THE WORLD
Acquire users from Russia, USA, Europe, India and other countries
Sign up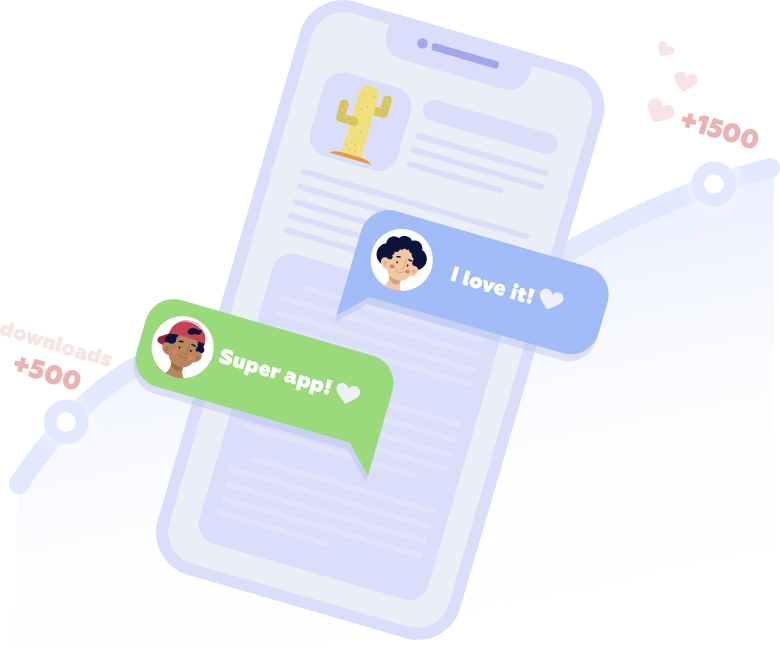 INNOVATIVE SELF-SERVICE PLATFORM
Start ordering installs just in a few minutes. Large choice of settings and options for promotion (reviews, return of users etc). No limitations or minimum payments.
FREE TRACKING

You don't need a paid tracking for campaign launch

AdvertMobile platfrom tracks install automatically and checks the app run.
WE ARE INTEGRATED WITH POPULAR TRACKING SYSTEMS:




«Fraud Detect» Unique solution will protect you from fraud and device emulators.

And this is abcolutely free and without SDK!
OUR ADVANTAGES

DEDICATED MANAGER
Instant task performance. Full control of your campaigns.

FRAUD PREVENTION
Own source of traffic AdvertApp

EASY PAYMENT GATEWAY
Online payments or by contract

REAL-TIME STATISTICS
Real-time statistics and detailed reports for every campaign.
FREE ASO ANALYTICS
TRACKING OF POSITION IN SEARCH

TRACKING OF POSITION IN TOP

MARKET SUGGESTIONS
Control the dynamics of your app position and keyword selection for ASO promotion. Always free!
PARTNERSHIP WITHOUT THIRD PARTS
PLACE APP LINK
TARGET OPTIONS AND COUNTRIES
ADD FUNDS
WITH 100% GUARANTEE
INSTALLS
1.8 ₴
Pay by CPI

Uniqueness adherence

up to 50000 installs daily
SEARCH INSTALLS
POPULAR
FREE!
Any keyword

Worldwide promotion

Long-term effect